Press Release brought to you by NAI Mertz
NAI Mertz Appoints Howard Fertman as Vice President, National Accounts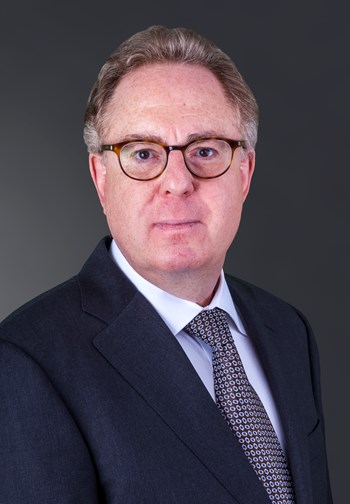 NAI Mertz, a leading full-service commercial real estate firm serving New Jersey, greater Philadelphia and northeastern Pennsylvania, announced it has appointed Howard Fertman as Vice President, National Accounts. Fertman will be based in the Philadelphia and Bucks County, Pennsylvania, offices and will be focused on developing new business relationships.
Howard has more than 15 years of experience in commercial real estate representing many high-profile national accounts, and we look forward to him leveraging his deep relationship base to contribute to our rapid growth throughout the greater Philadelphia region," stated Barry Mertz, CEO, NAI Mertz.
Fertman will report to Fred Meyer who was recently promoted to Executive Vice President and Director of Brokerage/Corporate Services. "I look forward to working with Howard to grow our client base throughout the region," added Fred Meyer, SIOR.
Prior to joining NAI Mertz, Fertman was a member of Hart Corporation's national account division where he focused on corporate account management, new business development and project management of industrial site searches and surplus dispositions in tertiary markets across the United States and abroad. Throughout his over 15-year tenure in the commercial real estate industry, he has represented domestic and international clients, and has completed over 12 million square feet in sale and lease transactions.
Howard has represented such prestigious companies Kimball Glass, Konica Minolta, Cascades Tissue Group, Vishay Intertechnology, Krispy Kreme, and Panasonic, among others. 
# # #
About NAI Mertz
Founded in 1980, NAI Mertz is a leading full-service commercial real estate firm conducting business throughout the United States, and globally, from its regional offices in New Jersey, greater Philadelphia and eastern Pennsylvania. The company provides expert services in brokerage, leasing, sales, investments, property management, site selection and construction management in the industrial, office and retail sectors.  NAI Mertz's clients include Fortune 500 companies, financial institutions, private investors, large public corporations and small businesses. Its partnership with NAI Global, a top 5 commercial real estate brand, enables the firm to provide large-scale global real estate services. NAI Mertz was recognized as Office of the Year for NAI Global and was selected from a pool of 400 offices.  NAI Global comprises more than 7,000 commercial real estate professionals and manages over 425 million square feet of space
For more information on NAI Mertz, visit its web site at www.naimertz.com, or contact its Mt. Laurel, NJ, headquarters at 856.234.9600, or NAI Mertz of PA at 570.820.7700.
Source