Press Release brought to you by NAI Brannen Goddard
NAI Brannen Goddard Leases New AudioEye Atlanta Headquarters
ATLANTA, GA – February 22, 2019 – NAI Brannen Goddard, a leading provider of commercial real estate services, has been selected by AudioEye to secure a new lease. The space will be a 9,662-square foot office space at Cobb Corporate Center in Marietta, Cobb County, Georgia.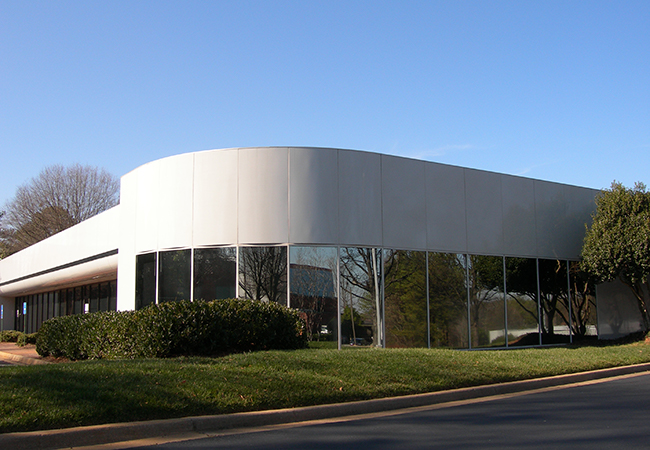 NAI Brannen Goddard vice president Mike Berens and associate broker Logan Haner represented the tenant, AudioEye, for their new Atlanta headquarters. The office space, located at 450 Franklin Gateway SE, offers close proximity to software engineering talent at Southern Tech/Kennesaw State University as well as public transportation. 
Dedicated to assisting the visually impaired navigate the internet, AudioEye has three nationwide locations that ensure web accessibility for a wide range of disabilities: Phoenix, Arizona; Washington, D.C.; and Atlanta. The company was driven to Cobb Corporate Center looking for accessibility and freedom of design. 
"Being located along the new express lane [on I-75] and within 2 exits of Suntrust Park and all the surrounding amenities … gives AudioEye the ability to recruit top talent to further their goal of 'creating equal access to digital content for all,'" said Haner. 
Founded in 2005, AudioEye now has over 830 customers managed by a team of more than 60 employees. After moving into their new space in Marietta, the company hopes a more tailored workspace will aid in reaching the over 1 billion individuals who struggle with visual impairments. 
"Aggressive ownership delivered a turnkey construction opportunity for AudioEye to design the most effective and efficient space for their needs," said Berens.
Learn more about AudioEye by visiting audioeye.com. For more information about leasing opportunities, contact Mike Berens at 404-812-4024 or Logan Haner at 404-812-4096.
Source
Want more news about NAI Brannen Goddard?
Click here