Press Release brought to you by NAI Brannen Goddard
NAI Brannen Goddard Facilitates Sale of $1.65M Warehouse Facility
ATLANTA, GA – September 23, 2019 – NAI Brannen Goddard, a leading provider of commercial real estate services, recently facilitated the sale of 4515 South Old Peachtree Road, a 31,697 square foot industrial facility in Norcross, Gwinnett County, Georgia.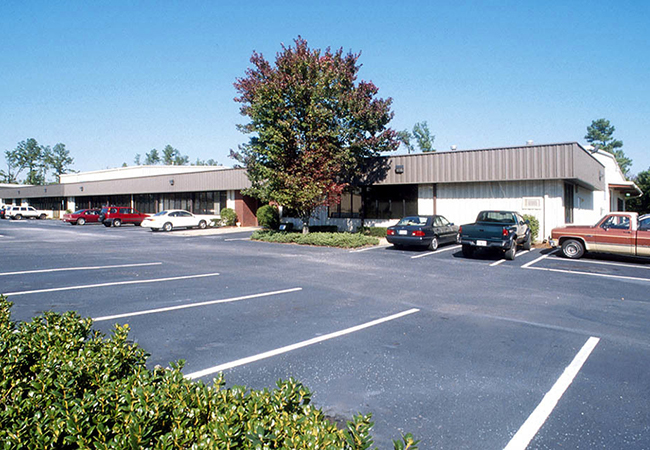 NAI Brannen Goddard senior vice president Rusty Bennett marketed the property on behalf of the seller, Atlanta Matrix, and sold the property to B & D Concrete Cutting, Inc., for $1.65 million, or $53 per square foot. The facility sits on 2.65 total acres of land.
B & D Concrete Cutting, a concrete cutting, coring and demolition company, will move into the facility in December 2019. 
To learn more about B & D Concrete Cutting, visit bdconcretecutting.com. To learn more about NAI Brannen Goddard and Rusty Bennett, visit naibg.com or contact the broker at 404-812-4055 or rbennett@naibg.com.
###
About NAI Brannen Goddard
NAI Brannen Goddard is a privately-held commercial real estate firm headquartered in Atlanta, Georgia, which provides a wide scope of services to regional, national and international clients. Our firm serves tenants, owners and investors in virtually every industry, and our brokers are top producers with 40 million square feet of listings. NAI Brannen Goddard is the Atlanta-area representative for NAI Global, a leading global commercial real estate brokerage firm more than 400 offices strategically located throughout North America, Latin America, Europe, Africa and Asia Pacific, with over 7,000 local market professionals, managing in excess of over 425 million square feet of property.  Annually, NAI Global completes in excess of $20 billion in commercial real estate transactions throughout the world. To learn more, visit www.naibg.com.
Source
Want more news about NAI Brannen Goddard?
Click here