Press Release brought to you by NAI Brannen Goddard
NAI Brannen Goddard Facilitates $11M Sale of North Fulton Office Building
ATLANTA, GA – November 21, 2019 – NAI Brannen Goddard, a leading provider of commercial real estate services, recently facilitated the sale of 4700 North Point Parkway, a 108,512 square-foot office property in Alpharetta, Fulton County, Georgia.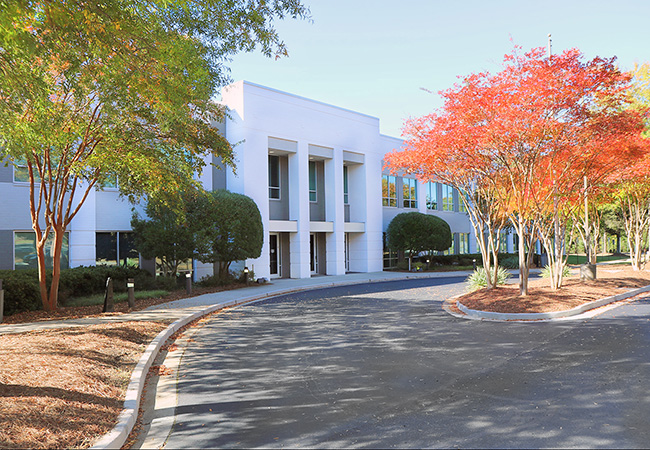 NAI Brannen Goddard Managing Director Jim Devaney and Vice President Collin Devaney marketed the property on the behalf of the seller, Pinnacle Companies. The two-story, class "A" office space was sold to Fulton County for $11,000,000. 
The property is located in Royal 400 Business Park, a collection of office buildings with views of trees, a lake, and walking trails. 4700 North Point Parkway rests just south of the intersection for state Route 400 and Old Milton Parkway (Highway 120), offering Fulton County's various agencies easy access to all of the fifteen cities that make up the county. The property is also less than three miles from Alpharetta City Hall and has excellent access to MARTA services.
To learn more about NAI Brannen Goddard, Jim Devaney, and Collin Devaney, visit naibg.com or contact the broker at 404-812-4000. 
Congratulations to Jim and Collin on this fantastic sale.
###
About NAI Brannen Goddard
NAI Brannen Goddard is a privately-held commercial real estate firm headquartered in Atlanta, Georgia, which provides a wide scope of services to regional, national and international clients. Our firm serves tenants, owners and investors in virtually every industry, and our brokers are top producers with 40 million square feet of listings. NAI Brannen Goddard is the Atlanta-area representative for NAI Global, a leading global commercial real estate brokerage firm more than 400 offices strategically located throughout North America, Latin America, Europe, Africa and Asia Pacific, with over 7,000 local market professionals, managing in excess of over 425 million square feet of property.  Annually, NAI Global completes in excess of $20 billion in commercial real estate transactions throughout the world. To learn more, visit www.naibg.com.
Source
Want more news about NAI Brannen Goddard?
Click here