Press Release brought to you by theBrokerList
Cardinal Business Financing is Newest Marketplace Advertiser on theBrokerList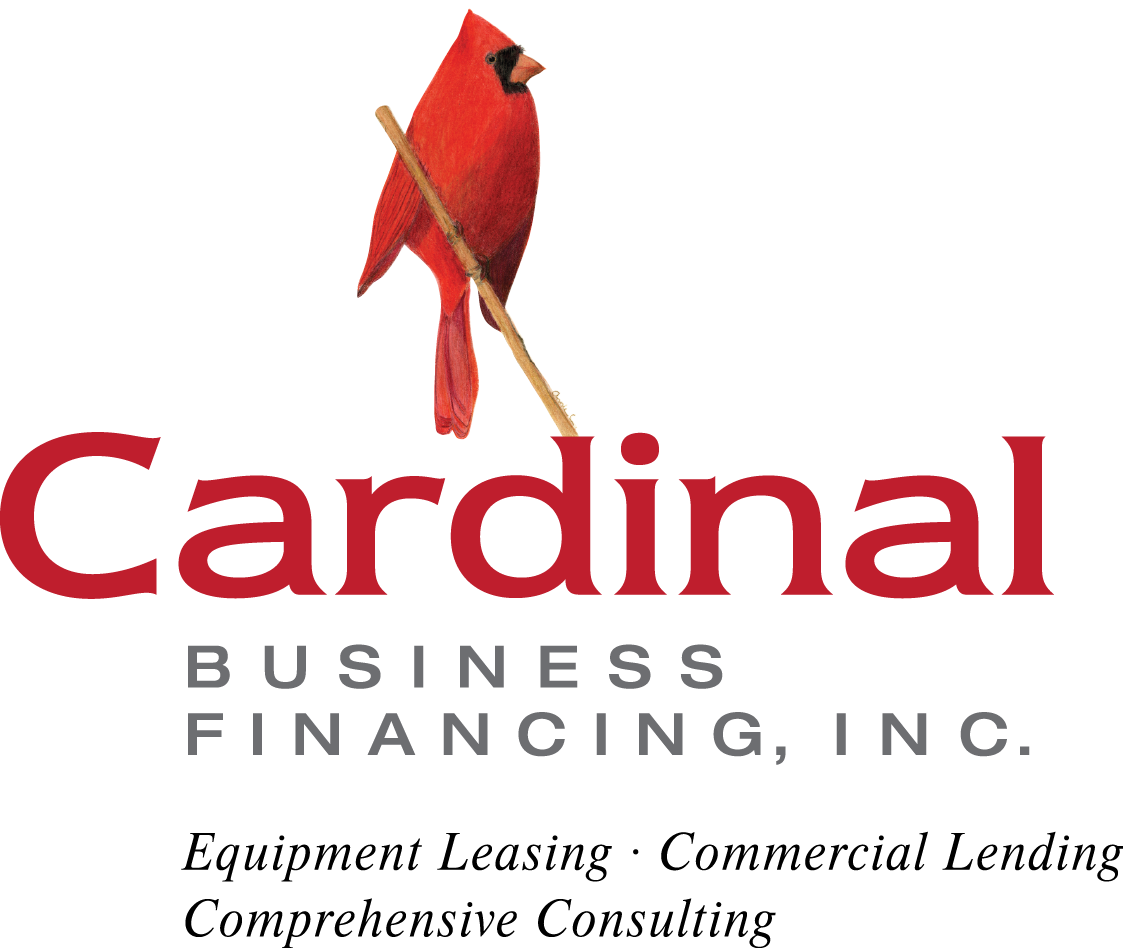 History of Cardinal Business Financing
To make deals today, your clients need money! That is why we are so excited to have Dan Casanta, owner of Cardinal Business Financing, Inc. join us as a Marketplace Advertiser.  A former broker himself, Dan is uniquely suited to understand and develop commercial real estate financing solutions that enable brokers to attract prospects and close deals. He understands this community, looks forward to meeting all of you and providing advice and the financing your customers need to make purchases.
Cardinal Business Financing, Inc was founded 3 years ago by Dan Casanta to help small to mid-sized businesses gain access to affordable capital their companies need to be successful. Prior to starting this company, Dan worked in finance and management capacities across a number of industries, including commercial real estate where he was a licensed broker in the State of Ohio. He gained a keen understanding of how small businesses operate and what their owners need to plan, grow and prosper. One thing he came to realize is that while banks, credit unions and most local lending institutions were good at ferreting out stable companies representing minimal risk, they weren't as able to fully understand the unique circumstances behind financial needs nor possess the ability to be flexible or innovative in developing solutions for companies unable to meet standard credit requirements. It was in this spirit that Dan started Cardinal – a company uniquely suited to help companies across the credit spectrum but, especially, those most in need of creativity in meeting their financial needs.Cardinal Business Financing has a passion for and deep understanding of the broker side of Commercial Real Estate transactions. We know that inflexible and standard approaches to applications can sometimes preclude qualified prospect from securing financing; our passion is enabling your customers to hear the words YES when you might expect them to hear no.
Cardinal Financing Capabilities
We feature a variety of commercial real estate loan programs to accommodate a wide swath of borrowers' needs, with loan limits ranging from $75,000 to $10 million plus. What's more, we specialize in helping to close loans in the $200,000 to $5,000,000 range.
We look beyond the algorithms and understand that every loan has a unique story and we're ready to guide you (or your borrower) into a program that fits their needs. As a result, while other lenders are turning down most commercial transactions today, our comprehensive approach enables us to offer loans for more borrowers and on more transaction types.
Here is a brief overview of some of our loan programs:
Small Balance Real Estate Program
At our core, we believe property owners and investors are under-served by narrow and inflexible banking guidelines. Our Small Balance Real Estate Program is a middle ground for many investors unable to qualify under standard guidelines which, generally, are more strict. We understand every loan has a unique story; we are prepared to guide you to a program that fits your needs. We deal with Commercial properties such as Office, Retail, Warehouses, Mixed Use, Multi-Family 5+, Self Storage and more. Investment properties such as Multi-Family 2-4 units, Condos and SFR.
Bank Program
We believe that quality credit deserves quality rates.
– loan amounts from $500,000 to $5,000,000
– Minimum credit score generally 700 (global cash flow generally required)
– Bank quality building
– Liquidity
– Net worth
– Global DSCR
Core Program
Our core program addresses loans that do not fall within traditional banking guidelines.
– Loan amounts from $200,000 to $5,000,000
– Minimum credit score generally 650 (>500 case-by- case)
Streamline Program
– Stated Income Loans
– No Paystubs, tax returns or even verified income or employment
– Loan amounts from $75,000 to $3,000,000
– No tax returns required for Borrower or Guarantor(s)
– Same as Core Program but document lite
1-4 Unit Program Highlights
We've stepped outside the box and created our single property program.
-Loan amounts from $75,000 to $2,000,000
-1, 2, 3 or 4 unit properties
– Rates as low as 6.75%
– Loan Amount from $75k to $2MM
– Cash out up to 70% LTV
– Step-down Payment – 3, 2, 1
– 650 Minimum credit score
– No tax returns
– No global DSCR
Testimonials
"We recently had plans to expand one of our restaurants which would require an influx of working capital.  We were referred to Cardinal Business Financing to explore the finance options available.   The people at Cardinal reviewed all aspects of our business and provided us with the perfect solution for our needs.   They were easy to work with and extremely knowledgeable.  I would recommend them to any small business who is in need of working capital."    – James Roland,  Ella's Fine Foods, Westerly Rhode Island.
"Dan at Cardinal was instrumental in acquiring the financing I needed, when I needed it, in order to make my small business vision a reality. He was open to offering advice, regardless if he was to get my business. Ultimately, he did, and I wouldn't think twice. Thank you, Dan, for what you've done for my business. "  – Wil Soto, Premiere Wine and Spirits of Newtown
"We were in business for a few years and were looking to expand when we contacted Cardinal Business Financing to inquire about what types of financing might be available to us.  Dan listened to our needs and was quickly able to run down the options available.  Before we knew it, Dan had us approved for the funding we needed to open a second location.  We are now working with Cardinal Business Financing with plans to expand once again.  From the first call to post-closing, they made the process as simple as can be.  – Ronald Stasko, Owner Barnum Learning Center LLC
"My company needed to acquire additional equipment this winter.  I was referred to Cardinal Business Financing by a colleague.  I met with Dan Casanta, he reviewed my portfolio and quickly provided me with a solution.  I was approved for a lease within hours, with an excellent rate and terms.  Dan worked with the equipment vendor and my insurance agent to complete the transaction.  Cardinal is fast and efficient.  I highly recommend them."
– Andrew Flach, Fliks Enterprises, LLC
Want to learn more about Cardinal Business Financing and Dan's team, please visit their new Marketplace Advertiser page and give them a test drive! We know you will be so impressed with their services and loan offerings. Remember Dan and his team know this is not a cookie-cutter industry!
About Cardinal Business Financing: 
Cardinal Business Financing, Inc., founded by former Real Estate broker Dan Casanta,is a small business financing consultancy located in Southbury, CT that takes great pride in using its deep industry knowledge, commercial real estate broker experience and analytical expertise to find financing for a variety of real estate transactions across the spectrum of credit situations. Cardinal understands the need for diversity and can provide financing for a variety of real estate needs (small balance transactions, bank programs, core programs, streamline programs and 1-4 unit properties) as well as customer profiles ( startup, early-stage, established companies or one-man or woman operations looking to expand). Dan Casanta possesses a wealth of knowledge about this industry, is current on trends and his consultative approach can help you (and your customers) get through the process with minimum effort and maximum results. For more information visit:
Cardinal Business Financing
About theBrokerList: 
Founded in 2011, theBrokerList is the commercial real estate community's first free online platform for finding brokers, deals, services and vendors. Founder Linda Day Harrison, a career commercial broker in Chicago, saw the need for an online community where brokers could connect with each other and with vital services and tools to make them more productive. She also made it theBrokerList's mission to bring awareness and attention to the commercial real estate field, which is too often lumped in with residential realty. With more than 5,200 members, theBrokerList continues to grow rapidly, offering members pages where they can publicize their listings, property types needed and completed transactions. The website's marketplace lists carefully screened vendors, and its blog is a forum where members and visitors can read some of the latest ideas in commercial real estate. To join the Marketplace click 
here
. To add your commercial real estate company to theBrokerList, click 
here
.
Source