Press Release brought to you by NAI Brannen Goddard
Atlanta Office Market Reports - Q1'20
Following a strong 2019, the first quarter of 2020 was overshadowed by the economic disruption of the coronavirus. The trajectory of Atlanta's economy and its office sector will depend on how widely the virus spreads, and how long containment policies like social distancing need to be maintained. It's likely that leasing, supply, rent growth, and capital markets indicators will all be affected by the outbreak in some way, though the full scope of its impact is unknown. However, it is safe to say that the office market will not revert back to its previous status quo, as remote working is thrust into the national spotlight.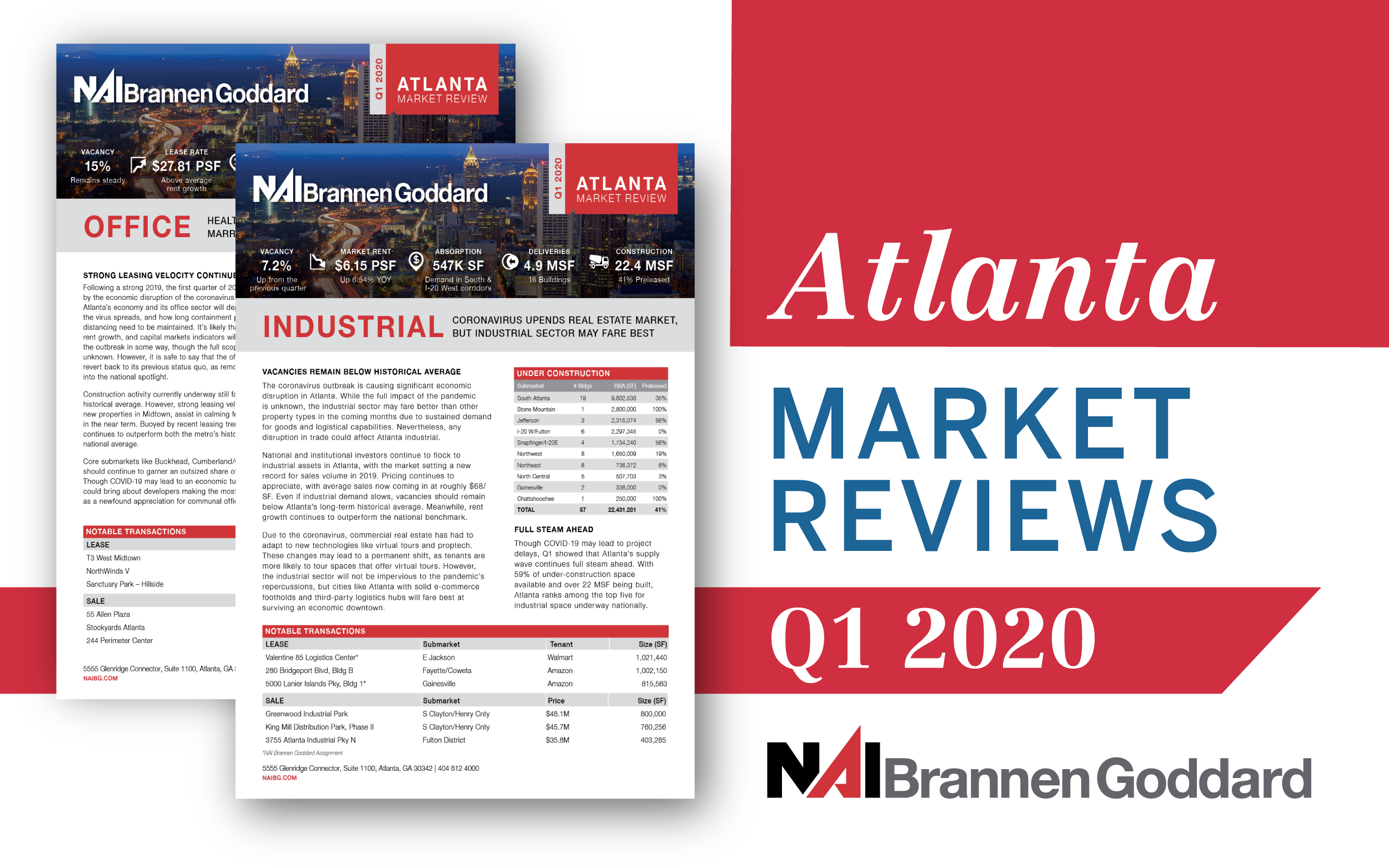 Construction activity currently underway still falls short of Atlanta's historical average. However, strong leasing velocity, particularly in new properties in Midtown, assist in calming fears of oversupply in the near term. Buoyed by recent leasing trends, rent growth continues to outperform both the metro's historical average and the national average.
Core submarkets like Buckhead, Cumberland/Galleria, and Midtown should continue to garner an outsized share of investor interest. Though COVID-19 may lead to an economic turndown, the pandemic could bring about developers making the most of the crisis, as well as a newfound appreciation for communal office spaces.
Source
Want more news about NAI Brannen Goddard?
Click here