Press Release brought to you by NAI Brannen Goddard
Atlanta Industrial Market Review – Q2'19
The industrial market in Atlanta continues to surge. The metro benefits from its role as a regional and national distribution hub, the growing Port of Savannah, and from strong local demographic growth. Vacancies have begun to tick up in recent quarters but are still well below the metro's historical average. Sustained low vacancies have kept pricing power in the favor of landlords, and rent growth continues to outperform the national benchmark.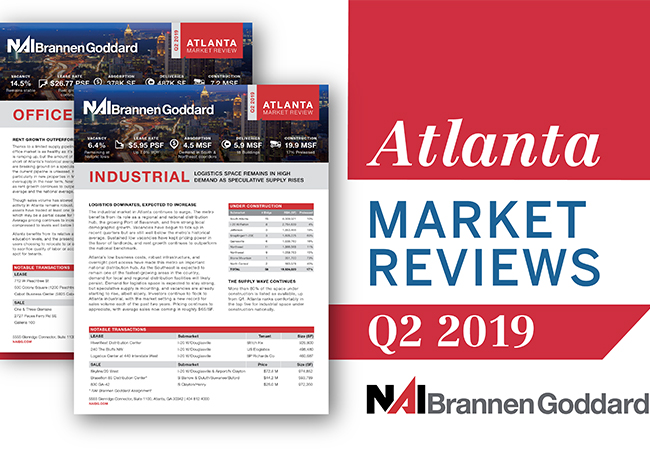 Atlanta's low business costs, robust infrastructure, and overnight port access have made this metro an important national distribution hub. As the Southeast is expected to remain one of the fastest-growing areas in the country, demand for local and regional distribution facilities will likely persist. Demand for logistics space is expected to stay strong, but speculative supply is mounting, and vacancies are rising, albeit slowly. Investors continue to flock to Atlanta industrial, with the market setting a new record for sales volume each of the past two years. Pricing continues to appreciate, with average sales now coming in at roughly $65/SF.
Source
Want more news about NAI Brannen Goddard?
Click here