Press Release brought to you by theBrokerList
Apto—a Cloud-Based CRM for Commercial Brokers—Joins theBrokerList as Marketplace Partner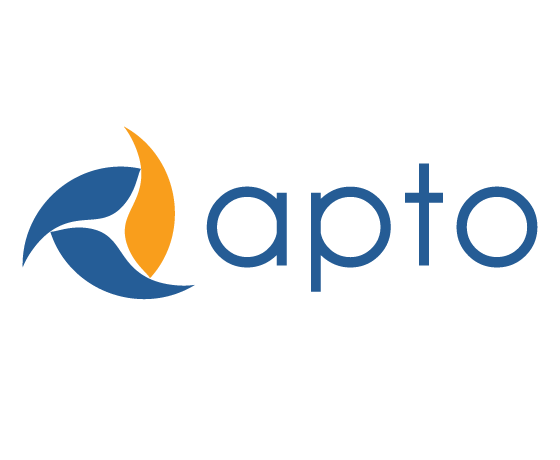 CHICAGO, September 25, 2014— Apto, a cloud-based CRM and deal management app for commercial real estate brokers, has joined Chicago-based theBrokerListas its newest Marketplace partner.
"We think Apto is a great Marketplace Partner," said Linda Day Harrison, Founder of theBrokerList, "because every member of theBrokerList needs access to every tool available to do his or her job better."
Apto combines a Customer Relationship Management program—built on the popular Salesforce.com platform—with deal management, database and analytics tools, as well as Outlook and Google Apps integration. Each Apto license costs $89/month, and the cloud-based platform allows users access from anywhere.
"Apto's not just a CRM," said Apto Inbound Marketing Specialist Kim Howard. "It's an all-in-one tool that takes you through the entire deal management process. It's scalable for the biggest firms, who might buy 100 or more licenses, but it's also flexible enough for smaller firms that might only buy four or five."
Some of the largest commercial brokerages in the country have made Apto their CRM. David Maling, Senior Vice President at Colliers International, said, "Having a cloud-based program that stores my data and allows me to access it from anywhere is great! It is important that my entire team can see exactly what stage of the pipeline each deal is in and can be continuously updated on the progress."
Rahul Bijlani, Vice President of Investments at Marcus & Millichap, said, "Syncing, data access and report generation are automatic and instantaneous. We don't have to think about it—it just works. For our team-based brokerage environment, it completely changed the way we did business."
Howard emphasized the importance of customer support to commercial brokers. "The support is all included at no extra charge. Our clients really value that—we have a great support team," she said.
"If you're a typical commercial real estate broker, you're constantly on the go," said Harrison. "You need instant access to contact info, cap rate calculations, property data and deal statuses. You're part of a team who need to be in touch 24/7. That's why you should head over to Apto and take a tour today."
About theBrokerList:  Founded in 2011, theBrokerList is the commercial real estate community's first free online platform for finding brokers, deals, services and vendors. Founder Linda Day Harrison, a career commercial broker in Chicago, saw the need for an online community where brokers could connect with each other and with vital services and tools to make them more productive. She also made it theBrokerList's mission to bring awareness and attention to the commercial real estate field, which is too often lumped in with residential realty. With more than 1500 members, theBrokerList continues to grow rapidly, offering members pages where they can publicize their listings, property types needed and completed transactions. The website's marketplace lists carefully screened vendors, and its blog is a forum where members and visitors can read some of the latest ideas in commercial real estate.
About Apto:  Founded in Woodlands, Texas, by two commercial brokers, Apto is a scalable commercial real estate brokerage CRM and deal management app. It provides brokerages with a moldable, cloud-based solution that brings your full business into one app. Easily manage your relationships along with your investment sales, landlord rep, and tenant rep pipelines. Brokerage has become more sophisticated and competitive and there are too many systems to maintain a complete understanding of your marketplace. We bring the business back into one platform.
Contacts:
theBrokerList:             Linda Day Harrison
                                   312-212-3611                                                                                                                          linda@thebrokerlist.com
Apto:                           Kim Howard
                                    832-783-9749 
                                    kim@aptotude.com
Read more here: tBL Blog
Source