Mixed-Use Properties Designed to Last: Future-Proofing New Developments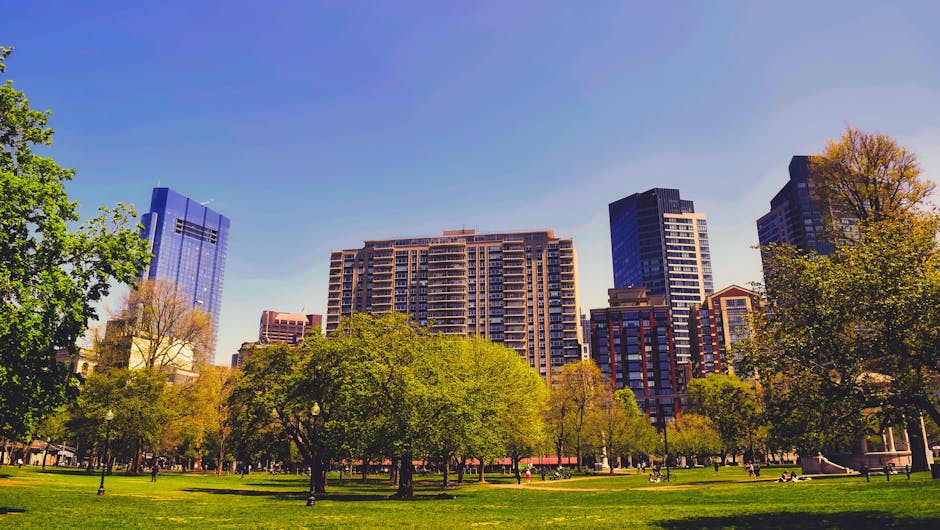 The only constant is change, and the real estate sector has felt the reality of this mantra all too well. A trend that's hot one minute is out the next and it can feel almost impossible to keep up with the shifting landscape of customer preference. A high-rise that felt ultra-modern only 10 years ago can now be rendered almost obsolete by its absence of smart home technology, outdated security measures, closed-concept floor plan and more.
As such, for property managers and developers alike are seeking to create locations that are as forward-facing as possible. Often, this doesn't require a complete overhaul of existing properties. Rather, it means tweaking them and making minor adjustments here and there to ensure that they're suitable to take today's families into their next stages of life. Other times, it means carefully analyzing data trends and future forecasts before breaking ground on a new unit.
In the case of mixed-use properties, this proactive perspective is especially important. As these don't fit into one niche but rather encompass myriad purposes, performing extensive research into what today's buyers and renters want is critical. The new systems detailed and described may not be currently available, but can shape the landscape and directly influence purchasing decisions in the future. Remaining open to new ideas and ready to implement them when required is essential for success in this sector. Just how can designers capitalize on this growth? Here are a few steps to take.
Mixed-Use Properties Should Include Built-in Flexibility
Put simply, rigidity and real estate don't normally mix. When a structure is designed and built with one sole purpose in mind, it negates the fact that what today's buyer prefers and requires may vary different from what the next generation reveres. To this end, properties that feature built-in flexibility, or the ability to morph to meet changing needs, will be the most successful.
In some cases, this might mean simply building an open-air gym that can be converted to a performing center or academic hall when required. In the case of mixed-use properties, it may mean including a hotel, shopping center and apartment complex in one major portion of a development, leaving room for a children's playground, entertainment venue or sports complex on adjoining acres.
To ensure that a property remains relevant, this level of transformation must be readily available. A complex that uses up the entirety of its potential at the onset leaves little room for growth and could quickly be usurped by fast-paced competitors who work on a 15 or 20-year timeline rather than a lightning-quick one.
Spend Time in the Technology Sector
It might seem like a given, but staying up-to-date on technological innovation is key to designing mixed use properties that respond to those changes up ahead. While it can be helpful to subscribe to industry websites, publications and channels that offer this timely information, nothing beats communicating directly with IT professionals. Putting together a development team to brainstorm a new mixed-use area? Ensure that there is plenty of tie-in with and input from IT professionals to ensure the latest gadgets and tech tools are included in the design.
From software to integrated platforms, there are myriad online resources designed to make properties run as smoothly as possible. While no area necessarily needs to install all of them, take note of any that are applicable. Building a hotel, for example? Research tech trends within the hospitality industry and consider implementing any that could make your unit stand out. From smart thermostats to green washing machines, there are a slew of touches, ranging from the small and relatively inexpensive to the grandiose, that can be a major selling point down the road.
What does this mean for existing property owners who spend much of their time responding to tenant requests for maintenance and repair and lack the bandwidth to invest too much time and money into new innovation? It means there needs to be in place a robust communication infrastructure that can tie in all the right stakeholders. While a leaky roof might take precedence over a topic such as cloud-based cybersecurity, both are equally vital in terms of safeguarding the renter.
The Future of Parking Lots and Beyond
One area in which customer preference is rapidly changing is that of the parking lot. In years past, these took center stages in most mixed-use properties, ensuring that everyone who wanted to visit the area had plenty of spots to choose from. Yet, research shows that today's young generation is actually driving less than their ancestors before them, making developers scratch their heads and wonder how much longer parking areas will be as necessary as they are today.
One way that architects and developers can help solve this issue, apart from building new lots at a smaller scale, is to look into ways to retrofit existing areas to accommodate new uses. For instance, above-grade spaces that already include high ceilings and heating/cooling controls could one day be turned into office spaces or even residential units.
Another consideration when future-proofing is to ensure that new buildings are as green as possible, which is one consumer trend that shows no sign of slowing down. From sophisticated recycling solutions to rooftop gardens, vertical farming areas and community greenhouses, there are myriad, simple steps that developers can take. They can also help generate a more walkable community by ensuring quick and easy sidewalk access to bike lanes and nature paths.
Future-Proofing and Keeping Pace: What's Next for the Mixed-Use Sector?
Looking ahead, developers who take a proactive approach to both building new properties and retrofitting existing ones can stand to benefit from increased consumer attention and improved profitability. In the same vein, those that consider only current trends without paying much attention to what's on the horizon could lose pace.
While no one can predict with absolute certainty what tomorrow's office manager, renter, overnight guest and park attendant will prefer, one thing is for sure: Researching new movements, listening to relevant industry conversations and remaining open to new ideas and innovations will be critical in determining which developers create mixed-use properties that soar and which remain in the background, scrambling to keep pace with their more astute counterparts.