The Ideal Maintenance Team: How to Find and Retain One for Your Multi-Family Complex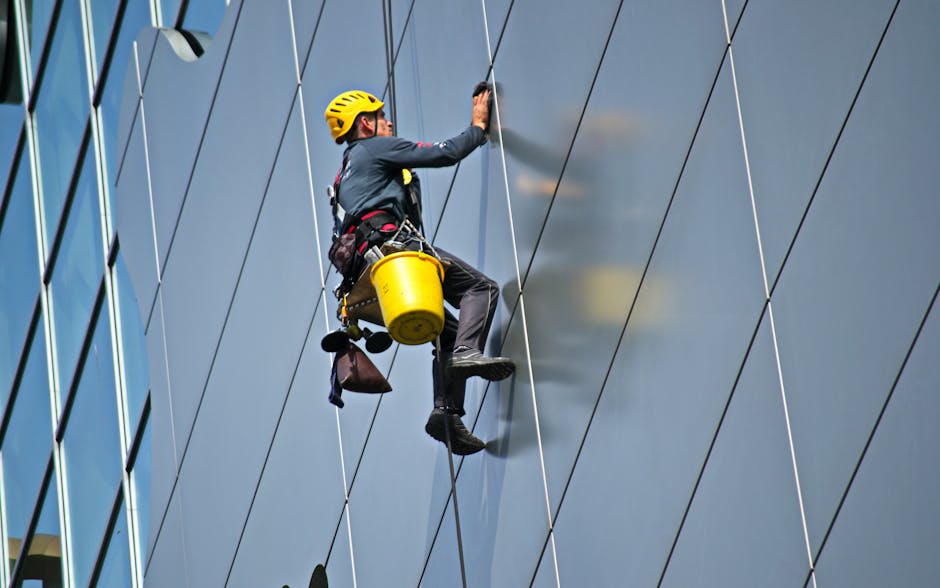 When it comes to property management, one of the most important cornerstones for success is hiring the right maintenance personnel. If you only manage one or a handful of properties, the brunt of the maintenance and repair work might fall on your shoulders, rendering you physically and financially responsible when a home needs a new roof or requires an updated HVAC system.
Yet, if you manage a multi-family complex, you'll need to establish your maintenance team before you can even begin to accept tenants. With multiple levels of units under your jurisdiction, it's impossible for you to maintain day-to-day oversight while still performing all required updates and responding to every maintenance call from exasperated renters.
Finding a solid and reliable repair team can help take that stress away and give tenants the peace of mind that they're in great hands. However, how can a busy property manager find and secure such a crew? The answer lies in knowing where to look and which questions to ask. Today, we're exploring a few steps to take to get started.
The Issue of Labor Shortage
When the economy is up and unemployment is low, it can be difficult to find construction and repair workers who are in need of a job. This is because most of them are already working successfully and comfortably in industry positions. Today, this is an issue, as the unemployment rate is below 4% and wages are likewise on the upswing.
While this is excellent news for those seeking employment, it exacerbates the challenge of finding qualified maintenance personnel who aren't already employed. Furthermore, many of these experts are also hired in other teams within similar industries, going to work on construction sites and for general contractors.
As the National Apartment Association (NAA) reports, the industry needs to add 4.6 million apartments by the year 2030 to keep up with current demand. This includes luxury apartments, discounted apartments, and every unit type in between. As such, there has never been a better time than now for property managers and investors alike to find teams of builders, repair persons, utility experts and more to help address this challenge. They'll just need to get a little creative in their approach and use strategy when recruiting and retaining the talent they find. Here are a few tips to follow throughout this process.
Combining Traditional Marketing with Word-of-Mouth Referrals
When it comes to advertising for open positions, apartment property managers have long relied on the traditional and proven channels of both print and online marketing. Thus, it's wise to promote any maintenance openings on your complex's social media feed, create online job listings, create flyers and post on physical job boards, as well.
Yet, an added component should also be to encourage word-of-mouth referrals and recommendations from others within the building. Does your housekeeping team leader know of a great crew looking for work? Does your nighttime receptionist have any connections? Strive to create a work environment of open communication so employees feel comfortable coming to you with such recommendations. This is a great way to find reliable and proven resources.
Beginning the Retention Process Immediately
Don't wait until your maintenance crew is under intense work conditions and tight deadlines to start retention efforts. Rather, take steps immediately upon hiring to make sure they're working in an environment that is as comfortable and flexible as possible.
Equip them from the onset with the physical tools and knowledge they'll need to perform their jobs well. Make sure they're up-to-speed on any unit issues, answer all questions and explain your processes and best practices as clearly as possible.
It's also wise to offer your current maintenance teams opportunities for professional growth and development. Encourage their pursuits to learn as much as possible about their craft and make it accessible for them to attend industry training, pursue higher education and strive for advanced certifications within their industry niche. By doing so, you'll show that you're invested in both their personal well-being as well as their professional journey.
Is someone demonstrating a particularly strong work ethic and quickly outpacing his current status? If so, consider appointing that person a mentor over a newer, less-seasoned employee. This added responsibility adds a level of trust and authority that can empower any employee to reach toward new heights. You can also hold complex-wide training days for the same reason, wherein the maintenance crew can cross-train other department personnel on how to perform basic repairs, respond to calls for assistance, and properly respond in an emergency situation.
The Issue of Pay Rates
Of course, it goes without saying that to keep your maintenance team and ensure they don't seek out a competitor, your pay rate has to be factored into the equation. Learn as much as you can about industry norms and seek to make your rates as competitive as possible.
In addition to monetary incentives, you can also recognize your maintenance crew at events throughout the year. From a potluck service appreciation dinner held once a quarter to a teamwide summer picnic, there are myriad ways you can pool all of your teams together and boost morale across the board. These perks can add to perceived self-value and can often speak louder than finance-based recognition.
Setting Your Maintenance Team Apart for the Long Run
While there may be competing industries in your community that seek to recruit the services of your maintenance crew, there are steps you can put in place today to make sure they're not eyeing those propositions and proposals too seriously. In the end, it all boils down to respect. By actively seeking to make the recruitment process as stringent and thorough as possible, you'll ensure that the candidates you wind up with are the best in their field.
From there, you can take steps every day to make those teams feel appreciated and valuable. From pay raises to trade show trips, allow them to see the tangible ways that their skill sets are indispensable to your complex. The more capable and respected they feel, the stronger the odds that they'll continue to provide the type of top-notch service that your tenants have come to expect.