Press Release brought to you by Planned Companies
Remembering September 11th
September 11, 2001 is a day that many will never forget. After the terrorist attacks on our World Trade Center and the Pentagon, many Americans' lives were changed forever. Let's remember that day, fill our hearts with strength and pay tribute to those who lost their lives on 9/11.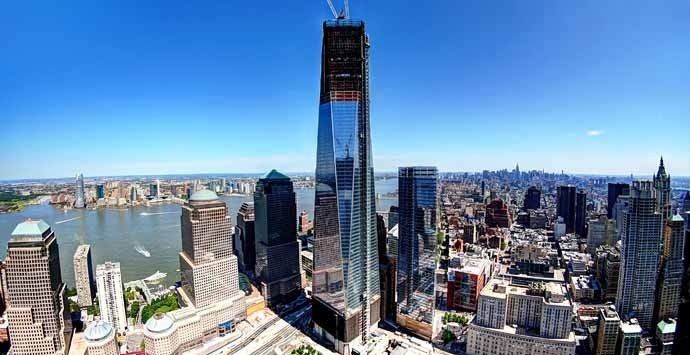 The New World Trade Center – One World Trade Center
One World Trade Center (also known as 1 World Trade Center, One WTC and 1 WTC; the current building was dubbed the "Freedom Tower" during initial base work refers to the main building of the new World Trade Center complex in Lower Manhattan, New York City. It is the tallest skyscraper in the Western Hemisphere, and the fifth-tallest in the world. The 104-story structure shares a numeric name with the north Tower of the original World Trade Center, which was destroyed in the terrorist attacks on September 11, 2001. The new skyscraper stands on the northwest corner of the 16-acre World Trade Center site, on the site of the original 6 World Trade Center. The building is bordered by West Street to the west, Vesey Street to the north, Fulton Street to the south, and Washington Street to the east.
Construction of below-ground utility relocations, footings, and foundations for the new building began on April 27, 2006. On March 30, 2009, the Port Authority of New York and New Jersey confirmed that the building would be officially known by its legal name of "One World Trade Center", rather than its colloquial name of "Freedom Tower".
One World Trade Center became the tallest structure in New York City on April 30, 2012, when it surpassed the height of the Empire State Building. The tower's steel structure reached its total height of 1,776 feet on August 30, 2012. On May 10, 2013, including its spire. The building officially opened its doors on November 3rd of 2014 and has been visited by millions of people over the last two years.
Let's remember September 11th!!  Let's remember America!!
Planned Companies
Source
Want more news about Planned Companies?
Click here