Press Release brought to you by Planned Companies
Planned Companies Continues to Grow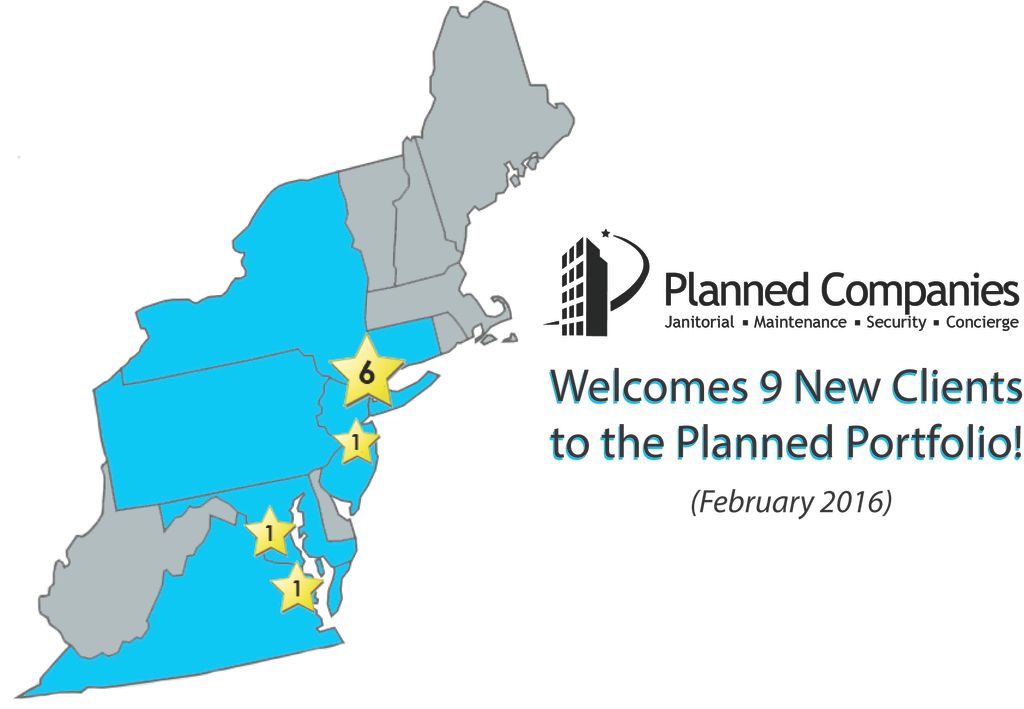 Planned Companies is proud to welcome nine new clients to the Planned portfolio in the month of February. We are honored to service six new properties in New York, one in New Jersey, one in Washington D.C., and one in Virginia.
We would like to congratulate our entire team at this time for earning the business of our new and valued clients; it is your hard work, integrity, and passion that contribute to our company's growth and success!
Source
Want more news about Planned Companies?
Click here