Press Release brought to you by Planned Companies
Planned Companies Cleans Up at NJAA's Maintenance Mania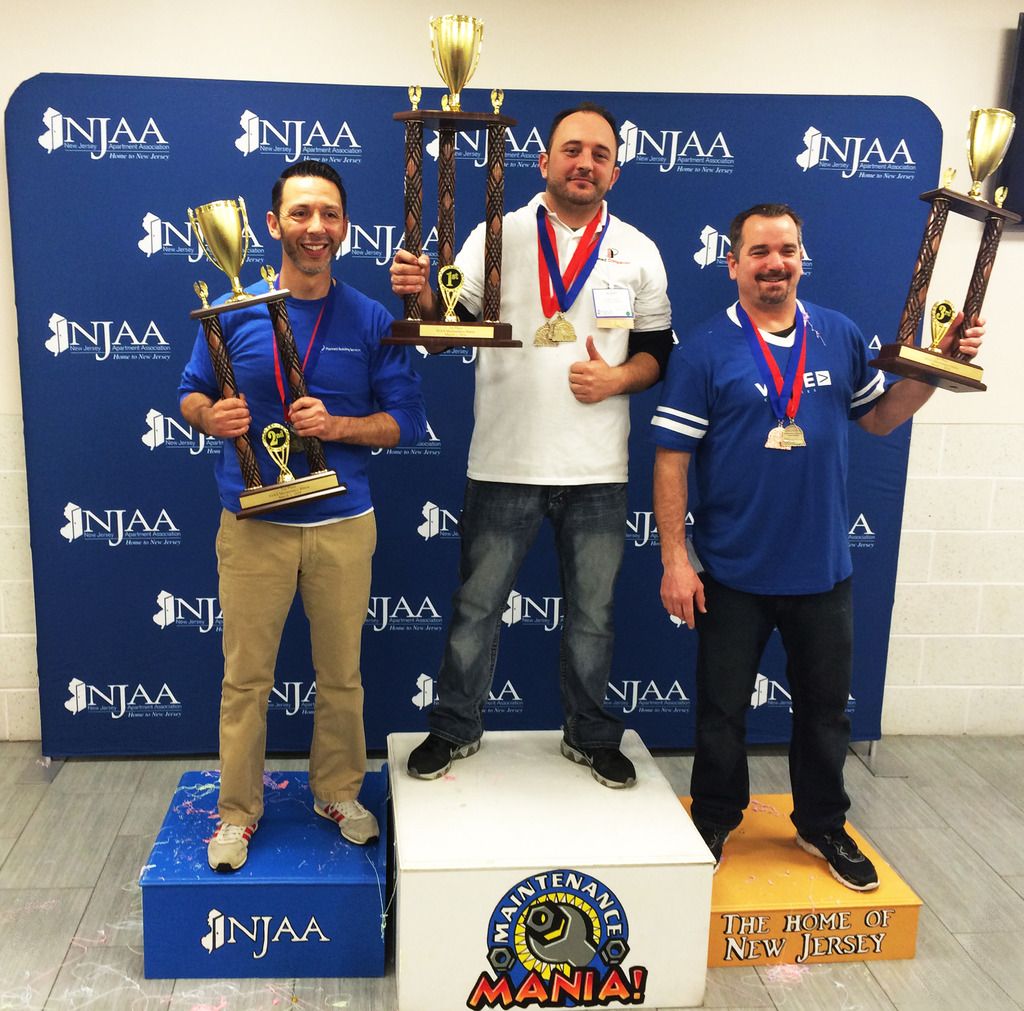 Planned Companies took home a total of 13 trophies – including first and second place overall – at the 2016 NJAA Maintenance Mania. The event was held on Wednesday, March 2nd, at Brookdale Community College in Lincroft, NJ. Planned team members Albert Kasneci, Marcos Guerrero, Izzy Mehmeti and Sergio Rodrigues represented in the competition, while Rob Francis, Tony Gorana, Jillian O'Connor and Kaitlin Murphy showed their support in the stands.
Beating over eighty other competitors, Kasneci ranked first place overall, with an incredible time of 1:28.115 for all eight competitions combined. Ranking a very close second was Guerrero, with a time of 1:29.055.
Additionally, the Planned team took home trophies for the following categories:
AO Smith Water Heater Installation
2nd Place (Kasneci)
3rd Place (Guerrero)
CFG Faucet Installation
3rd Place (Guerrero)
Fluidmaster Duo Flush Toilet Conversion
2nd Place (Kasnecovic)
Kidde Fire & Carbon Monoxide Safety Installation
1st Place (Kasneci)
3rd Place (Guerrero)
Kwikset Key Control Deadbolt Test
3rd Place (Guerrero)
Seasons Ceiling Fan Installation
1st Place (Kasneci)
2nd Place (Guerrero)
Motorola Race Car Competition
1st Place (Guerrero)
2nd Place (Kasneci)
Congratulations, team - we are incredibly proud of you for your hard work, as well as for truly exemplifying Planned as the maintenance industry experts!
Thank you to NJAA for organizing and hosting this exciting event. We enjoyed seeing many of our clients and colleagues, and are already looking forward to next year's competition!

(Left: Kasneci hustles to hit the timer | Center: Mehmeti, Guerrero, Kasneci, and Rodrigues pose for a team photo | Right: Guerrero races to beat the clock)
Source
Want more news about Planned Companies?
Click here