Press Release brought to you by NAI Brannen Goddard
NAI Brannen Goddard Brokers $4.35 Million Sale of Metro Atlanta Warehouse
Mike Chambers and Jack Haden represent seller in the sale of 152,000 square feet of industrial warehouse located in Newnan, Georgia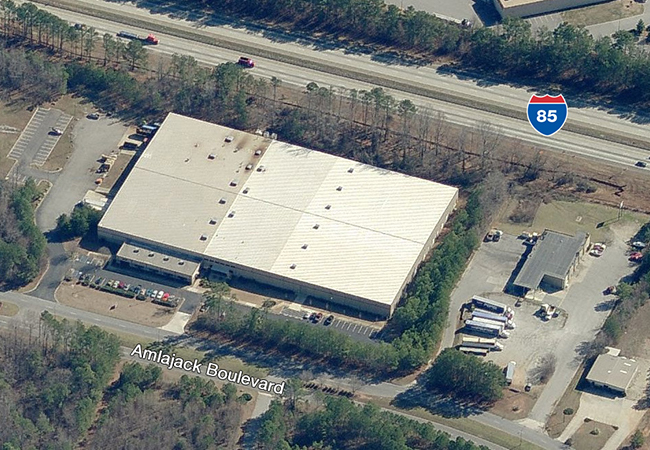 NEWNAN, GA – March 7, 2018 – NAI Brannen Goddard, a leading provider of commercial real estate services, recently facilitated the sale of 43 Amlajack Boulevard, a 152,000 SF single-story warehouse/distribution property in Newnan, Coweta, County, Georgia.
NAI Brannen Goddard managing director Mike Chambers and director Jack Haden marketed 43 Amlajack Boulevard on behalf of the seller, HREG Amlajack, LLC. The property sold to COA Properties, LLC for $4,350,000.
43 Amlajack Boulevard is located off Interstate 85 at Highway 34 in the Fayette/Coweta County industrial submarket. The property was built in 1990, and was 100% leased to Niagra Bottling at the time of sale.
# # #
About NAI Brannen Goddard
NAI Brannen Goddard is a privately-held commercial real estate firm, which provides a wide scope of services to regional, national and international clients. Our services range from leasing, investment and land sales to management services.  Founded in 1978, our firm provides businesses, owners, and investors with top-tier real estate services and effective solutions for maximizing profitability and performance levels. NAI Brannen Goddard is the Atlanta-area representative for NAI Global, the world's largest managed network of real estate service providers with more than 400 offices strategically located throughout North America, Latin America, Europe and Asia Pacific, with over 7,000 local market professionals, managing over 425 million square feet of property. To learn more about NAI Brannen Goddard and NAI Global, visit www.naibg.com.
Source
Want more news about NAI Brannen Goddard?
Click here