Press Release brought to you by NAI Brannen Goddard
NAI Brannen Goddard Brokers $3.25 Million Sale of Five Points Business Center
ATLANTA, GA – October 27, 2017 – NAI Brannen Goddard, a leading provider of commercial real estate services, recently facilitated the sale of Five Points Business Center, a 45,960 SF single-story office/flex/warehouse/showroom property located at 1600 Roswell Street in downtown Smyrna, Cobb County, Georgia.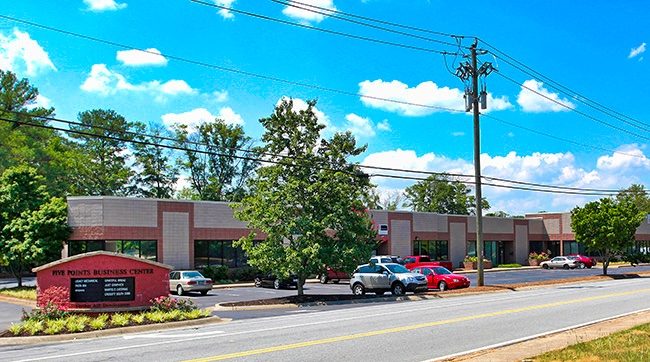 NAI Brannen Goddard managing director David Beak marketed the property on behalf of the seller, IC BP III Holdings XIX, LLC. The property sold for $3,250,000, $70.71 per square foot, and was 95% leased at the time of sale.
Five Points Business Center is a multi-tenant business park located in the Southeast Cobb County/Marietta Industrial Submarket. The property is leased to a diverse tenant mix comprising of Crossfit South Cobb, Traditional Karate Atlanta, The Grateful Bread Company, The Bountiful Basket Catering and Crush Customs.
About NAI Brannen Goddard
NAI Brannen Goddard is a privately-held commercial real estate firm, which provides a wide scope of services to regional, national and international clients. Our services range from leasing, investment and land sales to management services.  Founded in 1978, our firm provides businesses, owners, and investors with top-tier real estate services and effective solutions for maximizing profitability and performance levels. NAI Brannen Goddard is the Atlanta-area representative for NAI Global, the world's largest managed network of real estate service providers with more than 400 offices strategically located throughout North America, Latin America, Europe and Asia Pacific, with over 7,000 local market professionals, managing over 425 million square feet of property. To learn more, visit www.naibg.com.
Source
Want more news about NAI Brannen Goddard?
Click here