Press Release brought to you by NAI Brannen Goddard
NAI Brannen Goddard Arranges $16.3 Million Sale of Porterdale Mill
PORTERDALE, GA – October 4, 2017 – NAI Brannen Goddard, a leading provider of commercial real estate services, recently brokered the sale of Porterdale Mill, a 194,853 SF planned mixed-use development located at 1000 & 2000 Main Street in Porterdale, Newton County, Georgia.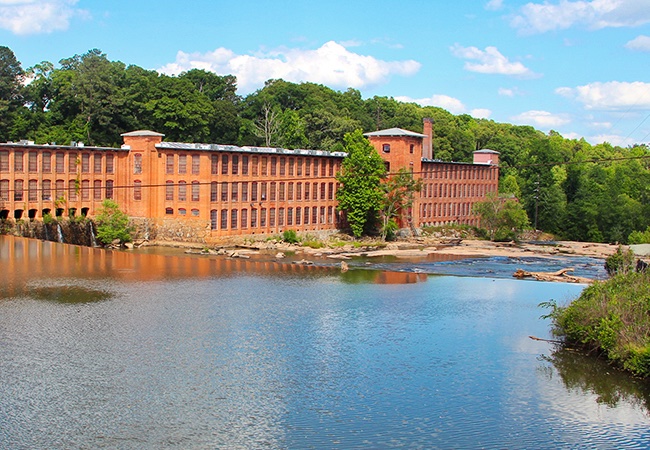 NAI Brannen Goddard represented the seller in the 194,853 SF transaction. The property was purchased by TriBridge Residential for $16,299,900, or $103.49/SF.
The Porterdale Mill is an adaptive new use of the Textile Mill and Cotton Warehouse facilities, which originally opened in 1899. The historic mill village overlooks the Yellow River and has 154 loft-style apartments, restaurants, outdoor recreation and retail spaces. The city of Porterdale is located 35 miles east of Atlanta between Conyers and Covington in Newton County, Georgia.
NAI Brannen Goddard Vice President Eric Smith and Senior Associate Swan Nicolson led the sales team in this transaction.­­
# # #
About NAI Brannen Goddard
NAI Brannen Goddard is a privately-held commercial real estate firm, which provides a wide scope of services to regional, national and international clients. Our services range from leasing, investment and land sales to management services.  Founded in 1978, our firm provides businesses, owners, and investors with top-tier real estate services and effective solutions for maximizing profitability and performance levels. NAI Brannen Goddard is the Atlanta-area representative for NAI Global, the world's largest managed network of real estate service providers with more than 400 offices strategically located throughout North America, Latin America, Europe and Asia Pacific, with over 7,000 local market professionals, managing over 425 million square feet of property. To learn more about NAI Brannen Goddard and NAI Global, visit www.naibg.com.
Source
Want more news about NAI Brannen Goddard?
Click here