Press Release brought to you by NAI Mertz
David Weaver of NAI Mertz of PA Receives Prestigious SIOR Designation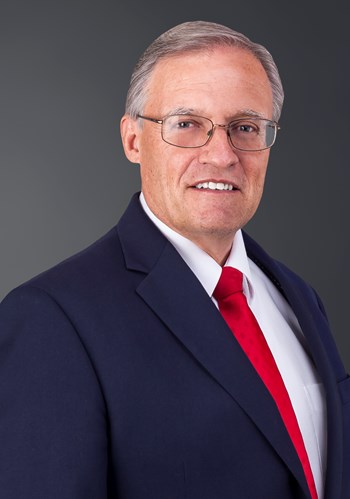 NAI Mertz of PA, a leading full-service commercial real estate firm serving eastern Pennsylvania, announced today that David Weaver, Vice President of NAI Mertz of PA in Wilkes-Barre, Pennsylvania, has earned the SIOR designation from the Society of Industrial and Office Realtors®, the leading professional commercial and industrial real estate association. The prestigious SIOR designation is a professional symbol of the highest level of knowledge, production and ethics in the real estate industry.
"We congratulate David on receiving the SIOR designation," said Barry Mertz, SIOR, CEO, NAI Mertz. "This accolade recognizes experts in our industry that are committed to achieving professional excellence through a high degree of education, training and success. Earning the SIOR designation is a testament to David's dedication to providing his clients with the highest level of service, and we look forward to his continued success as a part of the NAI Mertz team," he added.
Weaver is an industrial and leasing specialist with 12 years of tenure with NAI Mertz of PA. He is a licensed salesperson in Pennsylvania with a bachelor's degree in Economics from Wilkes University.
Weaver, along with his colleague Steve Cole completed over one million square feet of sale and lease transactions in 2017, totaling more than $19 million.
NAI Mertz, with a team of over 40 professionals, now has eleven team members that hold the SIOR designation—the most of any commercial real estate firm in the region. In addition, NAI Mertz Vice President, Roy Kardon, currently serves as the president of SIOR NJ Chapter, and Rebecca Ting, Vice President, is an SIOR NJ past-president.
With 3,000 members in more than 630 cities in 34 countries, SIOR represents today's most knowledgeable, experienced, and successful commercial real estate brokerage specialists.  Real estate professionals that hold the SIOR designation are recognized by corporate real estate executives, brokers, agents, lenders, and other real estate professionals, as the most capable and experienced brokerage practitioners in any market. SIOR designees can hold the following specialty designations: industrial, office, sales manager, executive manager, or advisory service.
# # #
About NAI Mertz
NAI Mertz of PA is a full-service commercial real estate firm and the NAI Global representative for the Scranton/Wilkes-Barre and Northeastern Pennsylvania.
Founded in 1980, NAI Mertz is a leading full-service commercial real estate firm conducting business throughout the United States, and globally, from its regional offices in New Jersey, greater Philadelphia and eastern Pennsylvania. The company provides expert services in brokerage, leasing, sales, investments, property management, site selection and construction management in the industrial, office and retail sectors.  NAI Mertz's clients include Fortune 500 companies, financial institutions, private investors, large public corporations and small businesses. Its partnership with NAI Global, a top 5 commercial real estate brand, enables the firm to provide large-scale global real estate services. NAI Mertz was recognized as Office of the Year for NAI Global and was selected from a pool of 400 offices.  NAI Global comprises more than 7,000 commercial real estate professionals and manages over 425 million square feet of space
For more information on NAI Mertz, visit its web site at www.naimertz.com, or contact its Mt. Laurel, NJ, headquarters at 856.234.9600, or NAI Mertz of PA at 570.820.7700.
Source