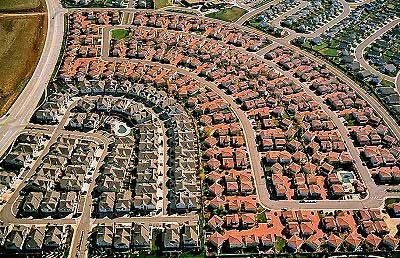 Following a very tough economic downfall, the housing market has been recovering steadily over the past several years. While this is great news, first-time homebuyers are preventing a full comeback. However, with more job security and lower unemployment rates, experts expect to see millennials returning to the market to buy homes.
As stated by Jonathan Smoke, chief economist with Realtor.com, next year new home sales will jump by about 25 percent. In certain markets, there will be a significant number of first-time buyers, which will have a major impact on the housing market. Looking at 15 specific data points to include things like affordability, employment, and population growth, 10 housing markets emerged.
These 10 markets are expected to see the fastest sales next year but also for several years to come.
Denver, Colorado
The fastest growing housing market for 2015 is Denver at 14 percent. Ever since the recovery process over the country's latest financial crisis began, Denver has maintained a solid local economy. Unemployment rate is well below the average while job growth is above average. Fueling an already hot housing market is the fact that all jobs lost during the recession have already been recovered.
Phoenix, Arizona
Coming in second to Denver is Phoenix, Arizona. Following the crash, home prices in Phoenix fell almost 60 percent but now, new home construction is booming. While many experts anticipate a rise in home sales of 11 percent, some are predicting as much as 22 percent for 2015.
Atlanta, Georgia
This city should see a jump in sales by 11 percent, primarily because of new homeowners. Affordable prices are driving sales up in Atlanta and compared to other housing markets, it has recovered much quicker. In fact, for household growth and population, there are signs that indicate Atlanta will once again become the leader.
Washington, DC
Fourth in line for exceptional home sales is Washington DC at 10 percent. In spite of issues within the government over the past few years, this city's economy has continued to push forward. There were issues with slow employment growth in 2013 and 2014 but thanks to a thriving tech sector and numerous successful corporations in DC's beltway, the city is expected to see an exceptional boom in home sales next year.
Minneapolis, Minnesota
Experts forecast a 9 percent increase in housing for this city next year. Two bonuses for this city are the significantly low unemployment rate and high household income with an average of $83,000. For many millennials, Minneapolis is attractive and it has the second largest market in the country for millennial home ownership.
Des Moines, Iowa
For Des Moines, experts expect a 9 percent increase in home sales for 2015. While this city is surprising to some, many experts see exactly why it will do so well next year. Housing is extremely affordable, making it an attractive market. Currently, the national median for home sales is $221,000 and in Des Moines, the average cost of a home is only $180,000. Des Moines also has a higher number of millennials, most with solid jobs.
Dallas, Texas
The expected jump in home sales for Dallas is 7 percent. Even throughout the Great Recession, the economy is Dallas stayed relatively strong. Currently, the city set a new record in 2014 for unemployment and growth in 2015 is predicted at 3 percent, which is above the average for the United States. Over the next five years, Dallas is expected to be the leader of new household formation in the country.
Los Angeles, California
Considering that there are now close to four million people who call Los Angeles home, it is impressive that the forecast is a 6 percent jump in the housing market for next year. Los Angeles is the heart of California and the place for an eclectic group of homeowners. While there a good number of homes sold in 2015, the challenge is affordability with the average home price at $460,000, hitting twice the median for the country.
Houston, Texas
With an expected jump of 5 percent, for the current year Houston has been on pace to set a new employment record. In fact, jobs have been added at twice the national rate for this city. In addition, there is a strong sector of new construction that is keeping up with demand. The only possible downfall is declining oil and energy industry prices, which help boost the city's economy.
San Jose, California
The lowest rate forecasted for 2015 is San Jose at 3 percent. Pushing home sales are additional gains in both jobs and wages. While this is great for the housing market, the challenge is that the average home price is $689,000 because of the flood of technical workers in and around this Silicon Valley location. As a result, home prices are incredibly high.